---

Click om image for more information.
---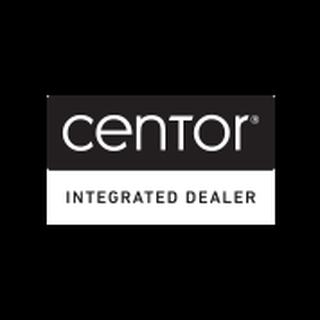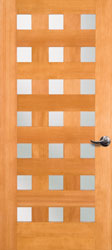 ---
At Campbell Window and Door, our combined 50 years in the construction service industry is what consumers can count on as a diligent effort to extend our expertise to every job we encounter. Below are the windows we currently offer.


Wood or Wood Clad
---
Aluminum Clad-Wood

Aluminum-Clad Wood refers to wood frame windows with external aluminum applied or "clad" to provide a thermally efficient, low maintenance, long lasting solution for replacement windows.

Aluminum-Clad Wood units offer full wood interiors in a variety of species. In addition to the beauty of wood, aluminum-clad windows can be built in very large sizes and meet the design requirements of the most demanding architectural specifications. These windows are also the best option when replacing windows in historic buildings or when there is a desire to remain aesthetically sensitive to other historic details.

The aluminum cladding used on the wood frame is either extruded to the thickness of a quarter, or roll formed to the thickness of an aluminum can. Extruded aluminum provides a much longer lasting paint finish, and should be considered essential in high altitude or high UV installations markets like California climates.

There are dozens of aluminum-clad window manufacturers, offering a wide variety of quality and price points. As you evaluate brands for replacement windows, look for the following attributes:

• Design Pressure Ratings on Door and Windows – measures the rate of air and water infiltration – the higher the rating the better• Fully-Extruded Sashes and Frames – allows for longer lasting paint finishes and better thermal performance• The AAMA rating of the paint finish – either 2603, 2604 or 2605 – the higher the better in terms of how long the paint finish remains looking as good on the home as it did in the showroom.


Fiberglass

Full fiberglass window material offer many advantages, including:

• 39% less energy to produce than vinyl• 8x stronger than vinyl• Inert – minimal off-gassing and no VOCs• Thermoset material – will not become soft in warm temperatures or brittle in cold temperatures like vinyl• Expands and contracts 833%less than vinyl – greatly enhancing longevity• 5x better resistance to UV and fading than vinyl allowing for a range of exterior colors including bronze and black

Fiberglass has been touted as the frame material of the future for many years. We believe its time has come, driven by superior energy efficiency and longevity. Some fiberglass window manufacturers offer full wood interiors while others offer wood veneers. All manufacturers offer fiberglass interiors as well.

Fiberglass advantages extract a price of their own. Fiberglass frame materials are much more difficult to produce, thus limiting the number of quality providers. Fiberglass costs more than vinyl, 20% to 50% depending on the quality of vinyl being compared. Lastly, fiberglass is not yet as expansively configured as aluminum-clad wood so very large and complex designs are not as easily accommodated.



Vinyl Windows

There are literally 100s of vinyl window manufacturers in the U.S. These windows can be found at home improvement retailers, specialty dealers and large and small window replacement companies. The number of suppliers and the variety of outlets confound the selection process.

Pros: Vinyl windows are the most widely produced windows and most often used in replacement applications. This is because vinyl windows are easy and relatively inexpensive to manufacture, and this cost structure has resulted in numerous national and regional suppliers.

Cons: In what may be a surprise for some, we are seeing a strong uptick in demand to replace 10 to 15 year old vinyl windows that no longer operate properly or that are leaking.

California's climates and elevations vary throughout the state and radically shorten the life expectancy of vinyl windows.

As vinyl is a thermoplastic and not a thermoset material, it expands and contracts with the temperature and becomes softer when warm and more brittle when cold. This cycling, day after day, year after year, works against the corner welds of the sash and frame, as well as the seal of the glass which, unlike vinyl, moves very little with temperature variations.

The rate of expansion/contraction is exacerbated by the heat absorbed by darker colors and is the reason that the vast majority of vinyl windows are available in white and tan colors only. A number of companies are beginning to offer darker colors using heat reflective technologies. I am skeptical that darker colors will stand up to our climate but we will know soon enough.

In addition to the expansion/contraction problems, high altitude markets have much higher UV exposure than the majority of the country and while vinyl manufacturers include UV inhibitors in their products, we see yellowing and color degradation in windows that are just three to five years old.

Care should be taken to ensure the critical orientations that receive the most heat at least take into considering an upgraded windows on extreme exposures.

Ask about the ESSENCE NEW fiberglass windows
HARDWARE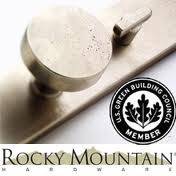 Inquire within about hardware availability with Install .
Rocky Mountain
Emtek
Rusticware
FSB and MORE!!!!!

---